What is Black Garlic?
"Black Garlic" supplements are sold by many health food manufacturers.
Why is Aomori's Black Garlic so popular now?
Let's close in on the secret of it.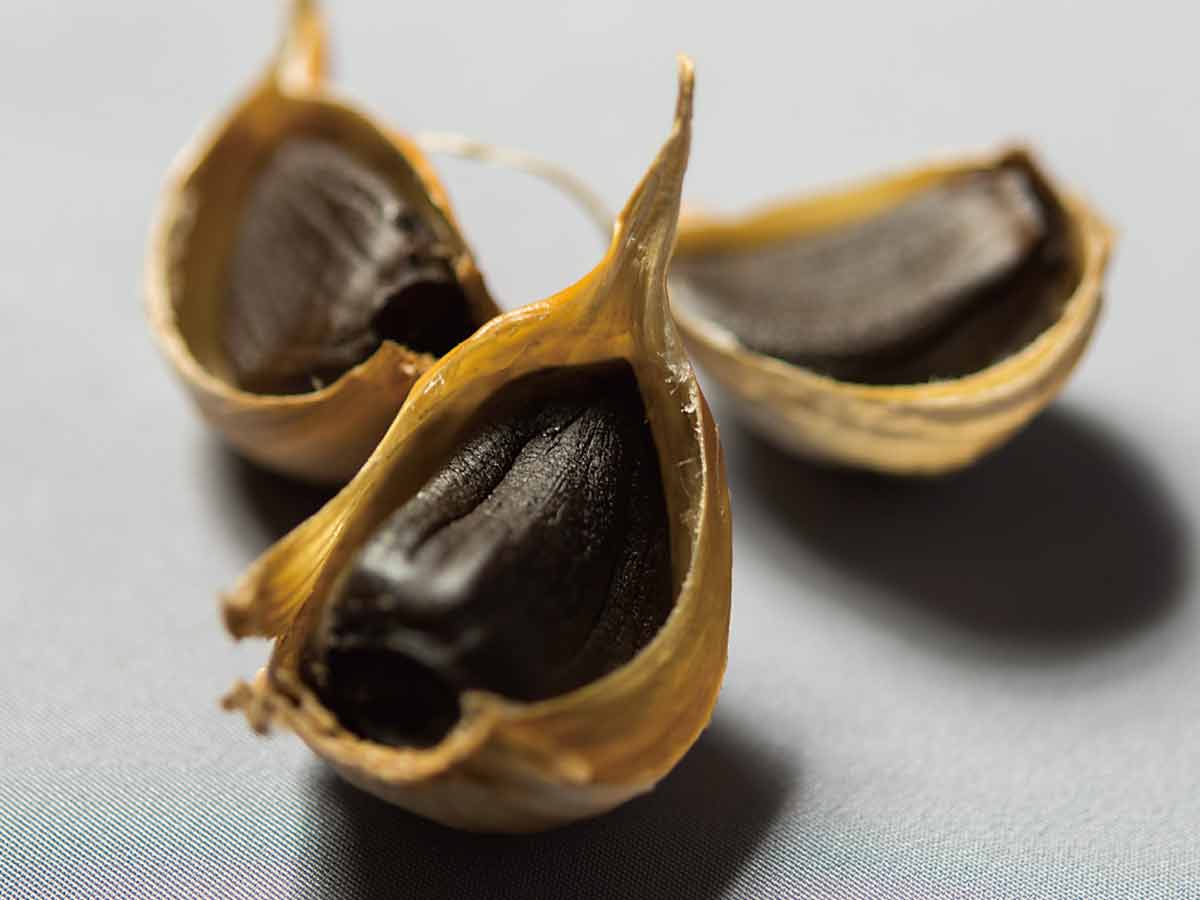 Why is Black Garlic black?
The color of fruit in Black Garlic is black.
Fresh white garlics are aged and blackened after garlic is placed in the fixed condition of high temperature and high humidity for 3 to 4 weeks. It is very mysterious, isn't it?
This transformation is not fermentation mediated by microorganisms such as alcohol and yoghurt, but it is "Maillard reaction" (Aged) as chocolate. "Black Garlic" does not use any scientific food additives in the manufacturing process.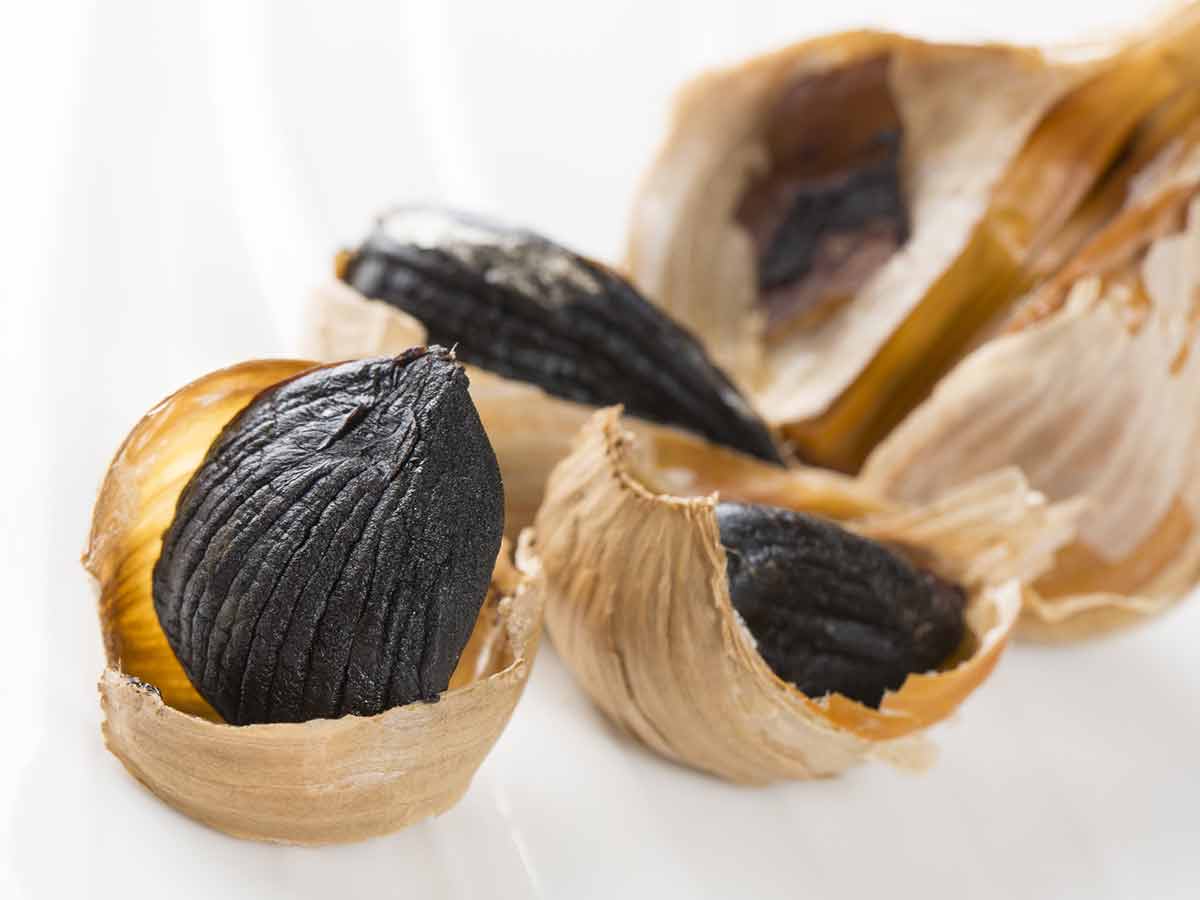 Where was it born?
The origin of black garlic is said to be Mie prefecture. Only fermented and aged black garlics from Mie prefecture were sold in Aomori until 2005.
However, Aomori Prefecture is one of the country's best producers of high-quality garlic. Research and Development was promoted in various places from 2006, and finally Aomori's Black Garlic was born.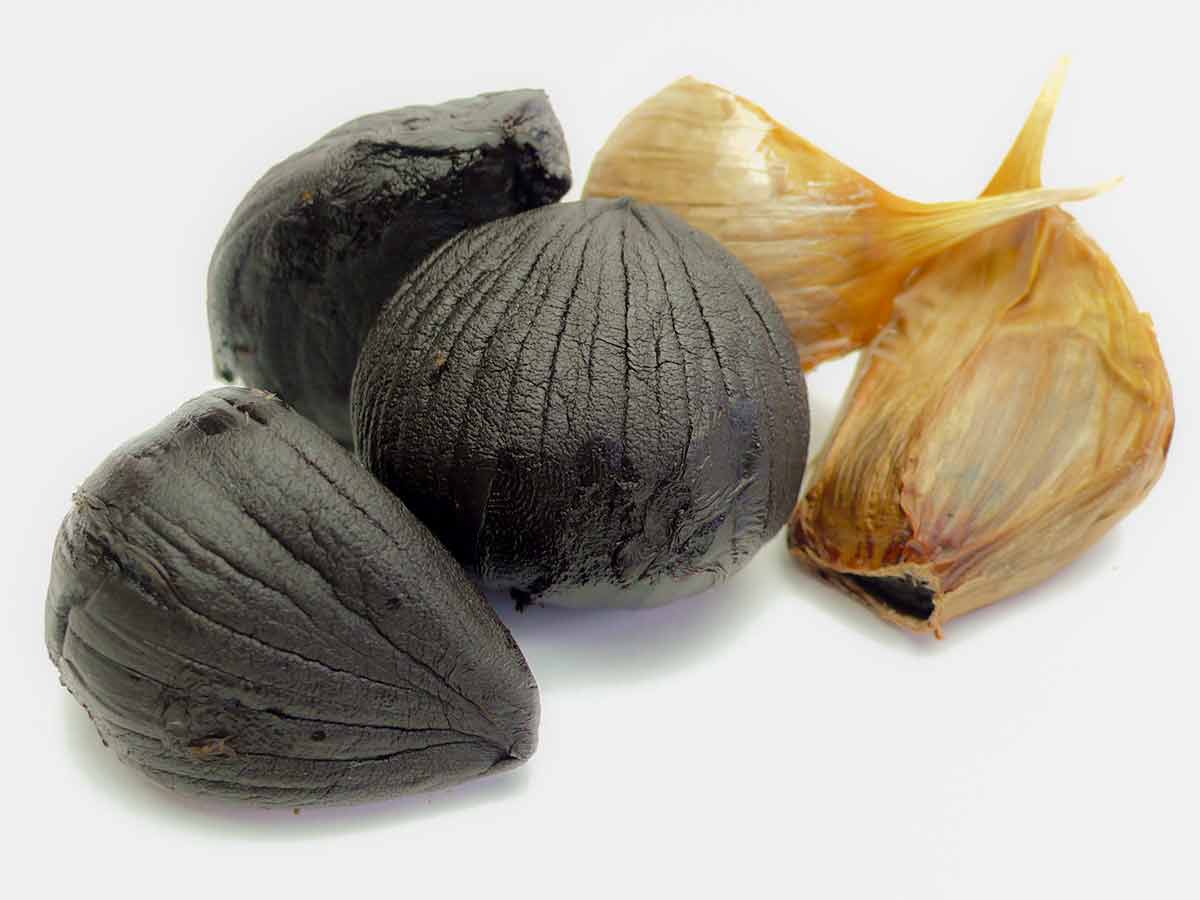 How does it taste? Does it smell?
The aged and blackened garlic has increased sugar content, and it turns into a texture like dried fruit.
Sweet and sour aroma spreads at moment of eating Black Garlic, and there is no garlic odor like after eating gyoza and Yakiniku. Therefore, Black Garlic became many people's long-time favorite product.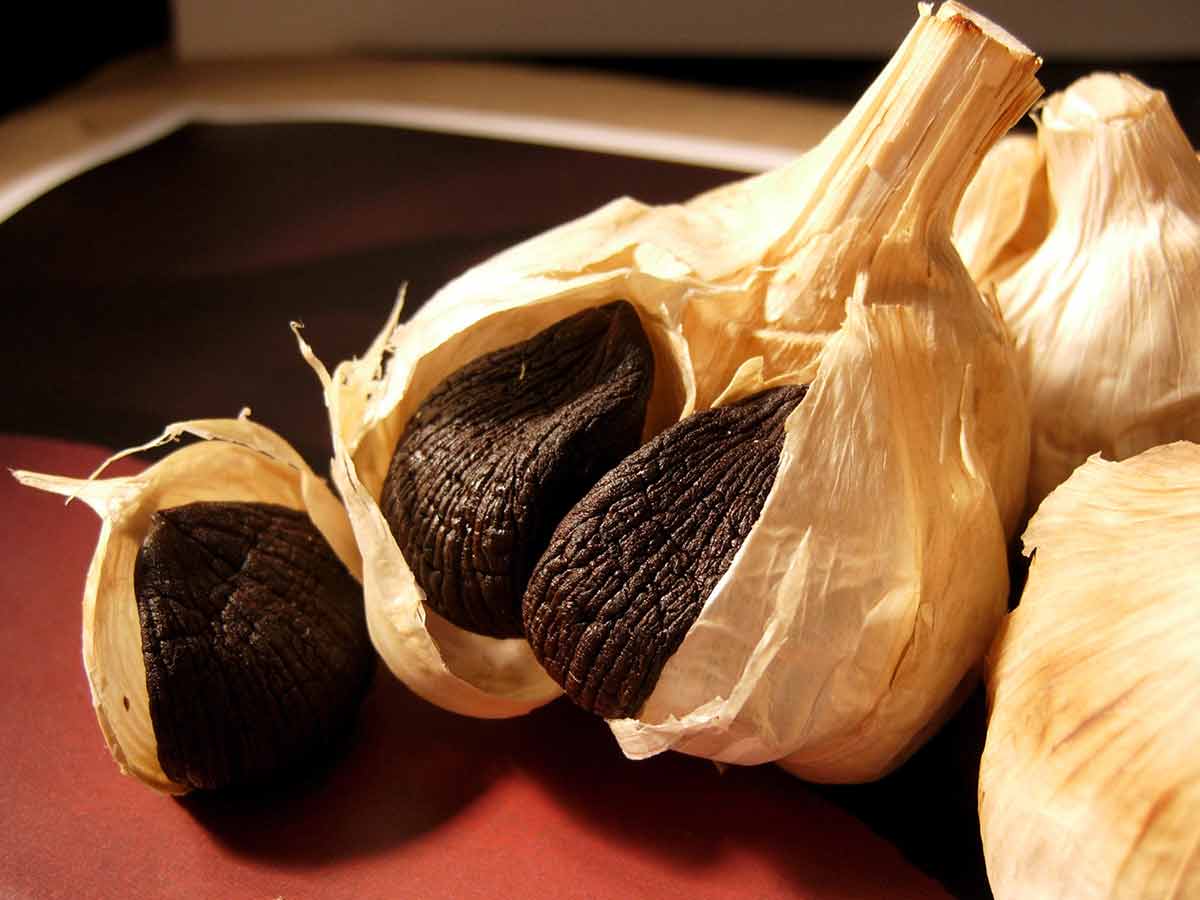 Is it OK to eat a lot?
Black Garlic is not too heavy on the stomach like fresh garlic, therefore, all ages from children to the elderly enjoy eating it.
However, we recommend that you eat reasonable amount of garlic periodically, because it is just like it is meaningless to intake a large amount of medicine. It is recommended to eat from 1 piece to 2 pieces a day.
Why does it become so popular?
One of the reason for Black Garlic's breakthrough is the research result of Dr. Jinichi Sasaki, former Professor at Hirosaki University, School of Medicine, in 2006.
The content details can be found in Dr. Sasaki's academic paper. Black Garlic has become famous as a result that it was covered widely on media such as on newspapers.
*This is the result of an animal test, and the effects on humans have not been verified.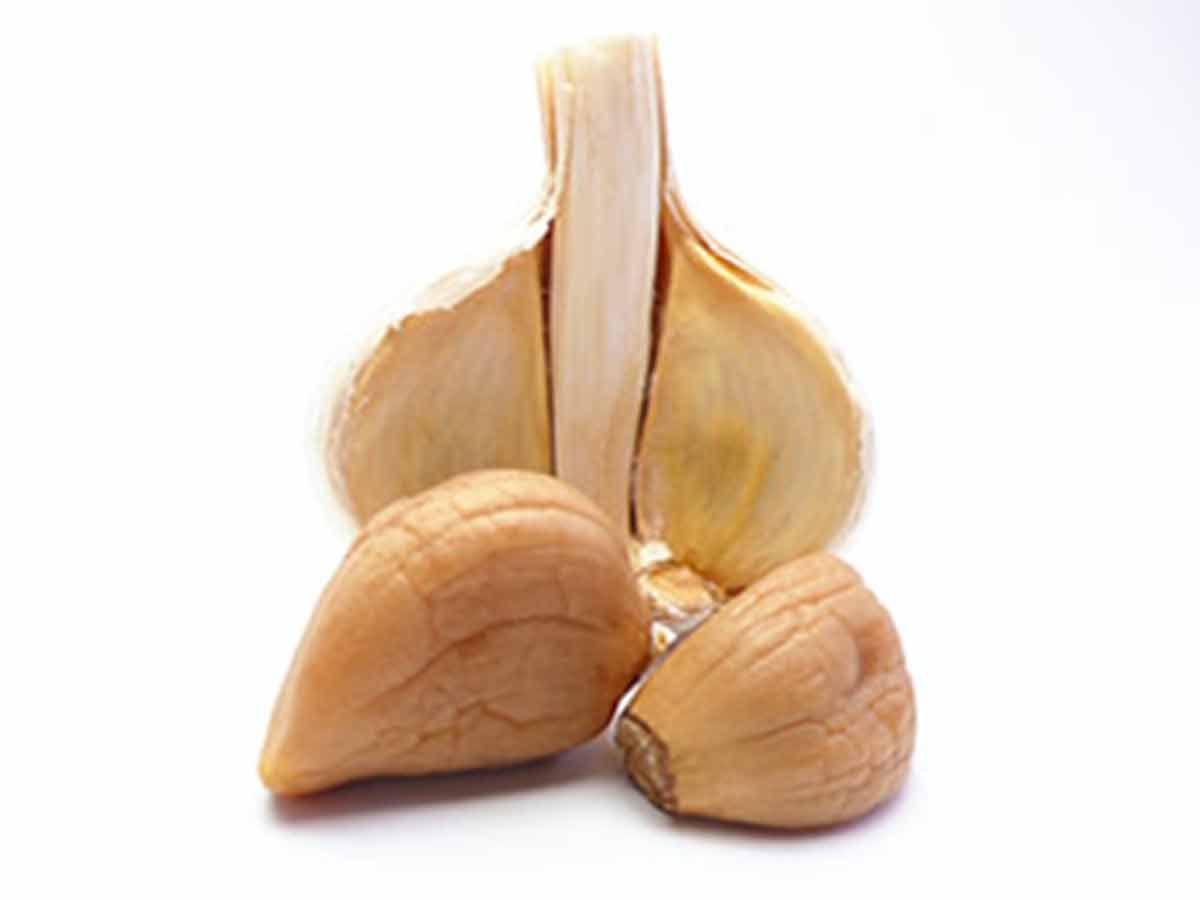 What is Amber Garlic?
Amber Garlic is an epoch-making aged garlic which was born from the experimental research which effectively enhances the functional ingredients of Aomori's garlic at the agricultural product processing instruction center in Aomori Prefecture.
It was revealed that the two components of "cyclo allyin" and "S-allyl cysteine" are contained several times to several tens of times larger in Black Garlic than normal garlic.
Also, research on black garlic at the Agricultural Products Processing Research Center of Aomori Prefecture Industrial Technology Center is underway since 2013.